Diversity Visa: Everything You Need to Know
The Diversity Immigrant Visa Program is responsible for issuing diversity visas, and these visas provide over 50,000 people with the opportunity to gain U.S citizen ship on an annual basis.
What Is a Diversity Visa?
Also known as the green card lottery, these diversity visas are issued through the Diversity Immigrant Visa (DV) Program. With them, over 50,000 people are given the chance to become U.S. residents.
Basically, people are randomly chosen from countries with low U.S. immigration rates. Also, the process of applying to this is usually available for a short time span.
In addition to this, you should remember that you're not automatically an immigrant if you get chosen for the diversity visa.
It is still important for lottery winners to apply and meet the necessary criteria.
Eligibility for the Diversity Visa
In order for you to successfully apply for the green card lottery, there are some requirements that you need to meet. Some of them include:
You need a high school education, or at the very least, its equivalent. You should also have at least two years' experience in a career that requires at least two years of training. Lastly, you should be admissible thanks to the Immigration and Nationality Act (INA).
You should be from, or have a spouse who is from, a country that is qualified for the diversity visa lottery.
You should also submit your application electronically.
A computer selects lottery winners at random, and the winners will be identified by the State Department. All winners will be required to file paperwork that shows their eligibility for legal residency, the interviews are arranged. As a lottery winner, you are allowed to bring your spouse and minor children into the country as dependents.
Who Has Received Diversity Visas in the Past?
Yearly, it has been discovered that 4 percent of all the applicants for permanent residency in the United States are as a result of diversity visas. Back in 2009, green cards were provided to 47,879 diversity visa winners. Out of that number, 26,243 applied, there were 10,157 spouses, and 11,479 were applicants' children.
In 2010, 49,763 diversity visa winners and other families received green cards. 74 percent of these people were older than 21, and over half were male.
Diversity Visa Versus Green Card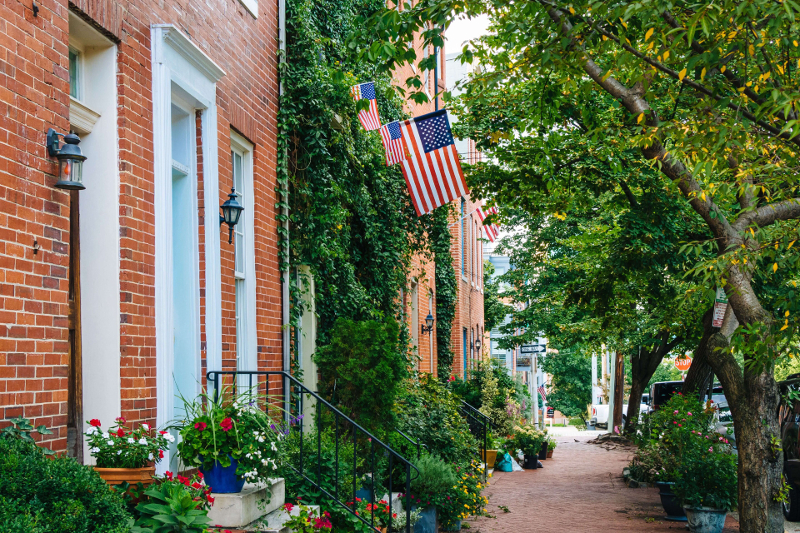 The diversity visa is an immigrant visa that is given to people who have "won' the diversity visa lottery and whose visa applications have been approved.
According to the lottery system, visas are given to 50,000 people from countries that have low U.S. immigration rates within the past 5 years. However, visas aren't given to everyone who is drawn from the lottery. Certain requirements will still need to be met in this instance.
A green card is the photo identity card that is issued to people who are now regarded as "lawful permanent U.S.S residents." People who gain entry into the country with the use of this visa usually become permanent residents, and their green cards are issued shortly after this.
Applying for the Diversity Visa
Step 1: Check for your qualification by taking this quick test.
Step 2: As soon as the registration period has been opened, you will need to log on to the website of the U.S. Department of State to complete your registration. Ensure that the picture you use was taken within the last six months, and that it meets all of the laid-out requirements in the application
Step 3: When your application is complete, you'll get a confirmation with your name and a unique confirmation number. Print the page with the confirmation number and keep it safe. You'll need that number later to access your visa status.
Excluded Countries from This Year's DV Lottery?
People who are from the countries listed below are unable to make applications because over 50,000 citizens from there have immigrated into the United States within half a decade.
Colombia
Canada
China (mainland-born)
The United Kingdom, and the territories dependent on it (with the exception of Northern Ireland)
Haiti
Ecuador
Nigeria
El Salvador
Brazil
South Korea
Bangladesh
Jamaica
Dominican Republic
India
Pakistan
Peru
Vietnam
The Philippines
Mexico
Eligibility also covers applicants who are born in Macau SAR, Hong Kong SAR, and Taiwan. You're considered to be a native of the country you were born in. however, note that there are exceptions to the rule, so you can contact a lawyer if you're not sure about your qualification.
Applying from Within the United States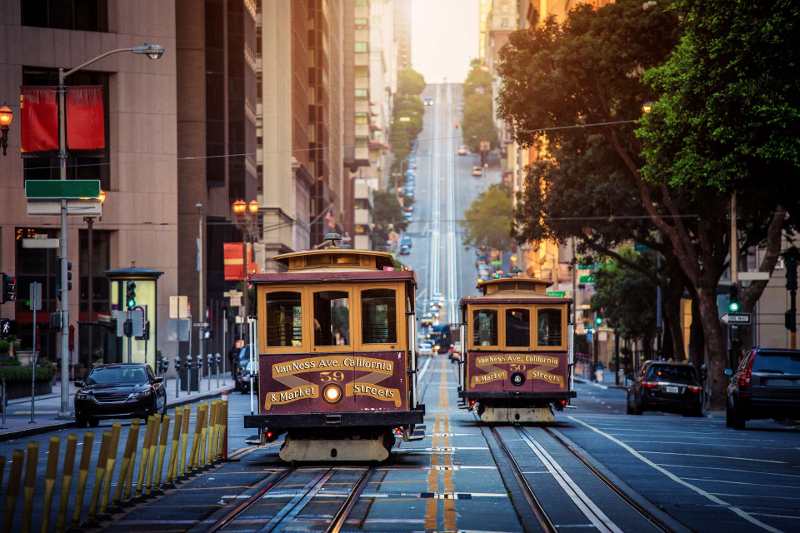 While it is actually preferred that you make your application outside the United States, you can always make your application if you are physically in the county. So, if you want to do the latter, take note of the following requirements:
Ensure your section to apply for the diversity visa by the Department of State's lottery.
You should also have an immigrant visa when you're filing an adjustment application.
You should be in the country legally.
If you fit these criteria, then you will need to fill form I-485 to make your green card application. Apart from that, you'll also be mandated to provide:
Form G-325, Biographic Information, for people between ages 17 and 79
Two passport photographs
A copy of your birth certificate
Form I-693, also known as the Report of Medical Examination and Vaccination Record
A copy of the passport page that has been assigned on your non-immigrant visa (not for everyone, however)
A copy of the passport page with your U.S. entry stamp
Form I-94, also known as the Arrival/Departure Record
In the event that you've been arrested, you will need to provide copies of the court records
A copy of the selection letter given to the main applicant from the Department of State
A receipt that you got from the Department of State showing your payment of the diversity visa lottery's processing fee
A copy of the Application for Waiver of Grounds of Inadmissibility, also known as form I-601 (not for everyone, however)
You'll also have to pay some other applicable fees
How to Find Out If You've Been Selected
When you put in your application for the diversity visa lottery, the date for selecting winning entries will be communicated to you. The dates change annually, and when the date arrives, you can go to the lottery website to check whether you were selected. A confirmation code will be given to you upon your plication's completion, and you'll need it to check your status later.
The Future of the Diversity Visa
It is still unclear what will happen to the diversity visa. Some Republicans are currently working on a new bill called the Reforming America Immigration for Strong Employment Act, also known as the RAISE Act, which would put an end to the diversity visa program. However, there are still discussions on it and it hasn't been passed into law yet. Many Fortune 50 executives are opposing it, although things aren't set yet.
Frequently Asked Questions
» Are there translations of the application form in my language?
There are several translations of the form by the State Department, all of which can be found here
» Which countries do diversity winners come from?
The statistics are very dynamic, but the overall objective is to provide immigrant status to people whose countries are under-represented. A lot of participants over the past few years have been from Ethiopia, Nigeria, Egypt, Kenya, and Uzbekistan
» Are my children and spouse covered under my diversity visa?
Absolutely. Winners can bring their spouse and children (under 21, mind you) into the country as well. However, each of those people will be required to fill out a DS-260 form in order to get their own immigrant visa and submit their own green card application.
» I'm HIV-positive. Can I apply for the diversity visa?
Yes, you can. The fact that you're HIV-positive doesn't disqualify you
» Can I submit more than one application?
No. never do this, if you do and you get caught, then you will be automatically disqualified from the program.
» Is there a fee to enter the diversity visa lottery?
No, there's none.
» Do I immediately get a green card as soon as I win the diversity visa lottery?
Sadly, you don't. You will still be mandated to submit an application for the visa, meet all of the laid-out requirements for the immigrant visa into the United Sates, and gain admission into a port of entry into the country. When you do get into the United States, you can begin working on getting a green card.
If you get pulled from the lottery, a number will be assigned to you. The lower your number is, the sooner you will be able to stat applying for the visa. The State Department selects more winners than the available diversity visas, so the 50,000 quotas could have already been filled before you get to submit your own application. In the event that you get to apply, you will still lose your chance of getting a diversity visa is you fail to complete your application's processing by the end of the fiscal year.
» Should I hire a representative or use an online service to file for the diversity visa?
It is recommended that you don't get a third-party for your diversity visa. Most websites that do this aren't reputable. You won't experience any issues with filling the application on your own, so don't other hiring anyone else.
» However, if you believe that you will need some help, then you can get non-profit organizations to help you do this for free.
If you will need any help with the diversity visa itself, ten you can go to the Green Card Organization marketplace and post a question. Green Card Organization admits no more than the top 5 percent of lawyers on its platform, with most of them coming from schools like Harvard Law and Yale Law, as well as having an average of 14 years of legal experience with companies like Airbnb, Google, and Menlo Ventures.