Our mission and belief
We strongly believe in the United States as a country. The United States of America has a core principle of diversity and of giving every different person the same chances at success and equal opportunities. Our mission here is to help those who desire to immigrate and provide them the best shot at success. Throughout the last 8 years of our existance, we have helped countless amounts of people relinquish their dream of being a part of our incredible country. As long as you have the will, we have the way.
Our service
Every year many people are disqualified from the DV lottery program, due to the fact that they unsuccessfully submit their applications in a manner that does not comply with the United States governments requirements. It is important to note that any mistakes in the application are a cause for automatic disqualification, therefore it is crucial to make sure that your application is submitted correctly.
Our job is to help simplify this process for you and guarantee that your application will be submitted correctly and guarantee you 100% participation.
Here at our organization we will provide you with the help and support that you will need in order to complete the Immigration procedure in an efficent, proffesional and calm manner.
We offer a wide variety of Immigration services from the most basic to complex. We have a large team of highly qualified Immigration/Legal experts who will review and thoroughly check your applications. We will take care of everything for you.
Benefits of our program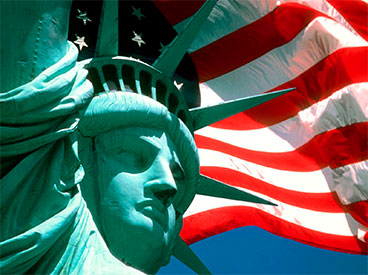 For the last 8 years our company has been providing expertise in the fields of:
Immigration services
DV lottery program
Legal procedures regarding Immigration
We have a large variety of services that fit the individual needs of every client.
We provide:

Error free applications.

Helpful Customer Support to guide you and assist you through every step (available via phone and e-mail).

Personalized account on our website with: Automatic status updates, Information and more.

Professional immigration consultation.
In summary we will guide you through the steps of immigrating, from the very first step until you reach the final interview at the U.S embassy of your country. We will prepare you, deal with all the bureaucracy and support you through each and every one your own personalized journeys.
Personalized routes
For everyone the process of receiving a Green card is different, however when that amazing moment comes that you will receive confirmation, we will be here to help.
Time is of the essence when it comes to the process of a successful Green card applicant, it is important to go through the immigration process according to the time line and correctly. Delays in the process can result in termination.
Here at our organization, we will make sure that everything happens quickly and correctly for you. Our team of immigration experts will keep everything on track and assist you with all the necessary procedures. We provide personalized services and will make sure that no opportunity is missed to help each and everyone of our clients achieve their goal. Your success is our success!
Important 'DV lottery program' tips:

Only one submission per year is allowed, identical submissions will be disqualified.

It is important to get professional help with the submission, over 40% of applicants that are self-handled are disqualified due to inaccurate information.

There are more winners than available Green cards. Once receiving confirmation it is important to complete the necessary processes.

Visas are awarded on a first come, first serve basis.